I am trying to generate a conecatch model for hoverflies. But the program generated an error window, I send attached image to have a better idea of what I'm talking about. You can see that the value of R^2 does not appear for the R7p receptor.
I would be very grateful if you can help with this type of error.
Thank you for your time and help.
DulceRM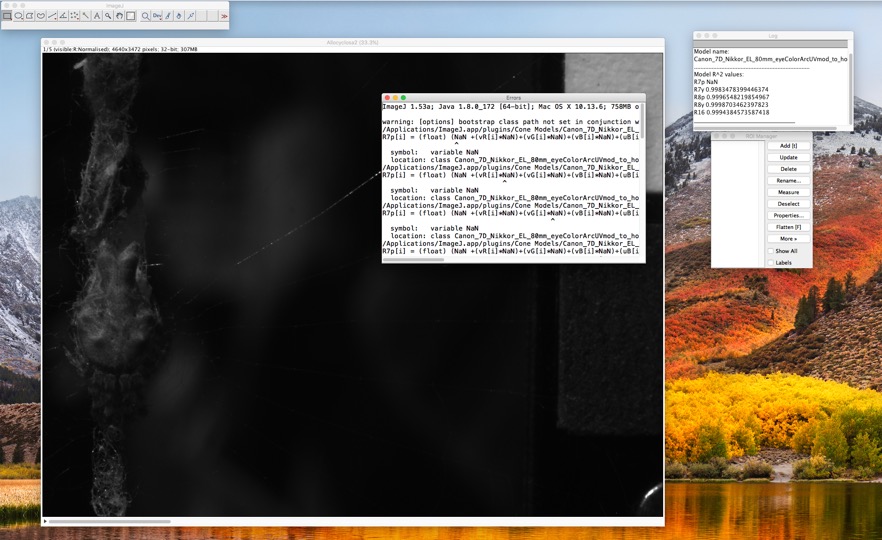 Error while generating a conecatch model for hoverflies
Thanks, Jolyon. On further examination, we realised that there was a missing cell in the receptor sensitivities file. This fixed the problem.
Error while generating a conecatch model for hoverflies
Hmm.. I suspect this is an issue with the name of the channel given the others have worked fine (interfering with the compilation). Try renaming all receptor channels (make sure they don't start with a number or contain any other symbols). Also double-check the formatting of the receptor sensitivities file.
Error while generating a conecatch model for hoverflies